The second trailer of Doctor Strange is out now! Upcoming fourteenth film in the Marvel Cinematic Universe starring Benedict Cumberbatch, as Doctor Strange, Chiwetel Ejiofor, Rachel McAdams, and Tilda Swinton, as the Ancient One.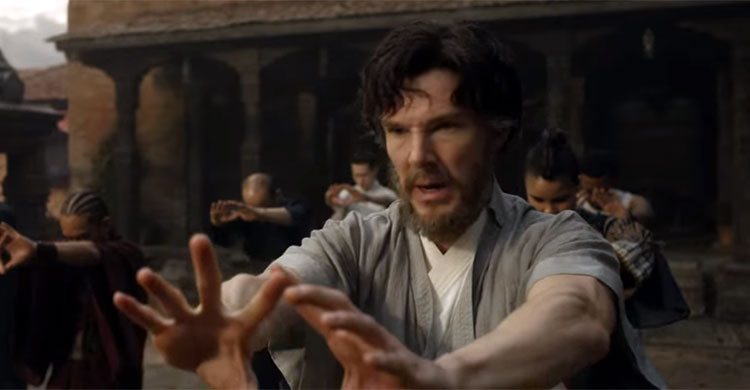 last year, the movie aslo filmed in Nepal, In the trailer, you can see some of the clips from Kathmandu.
Doctor Strange hits the theaters on November 4th, 2016.
"After Stephen Strange, the world's top neurosurgeon, is injured in a car accident that ruins his career, he sets out on a journey of healing, where he encounters the Ancient One, who later becomes Strange's mentor in the mystic arts."
The Marvel also released the new poster of Doctor Strange, Have a look!