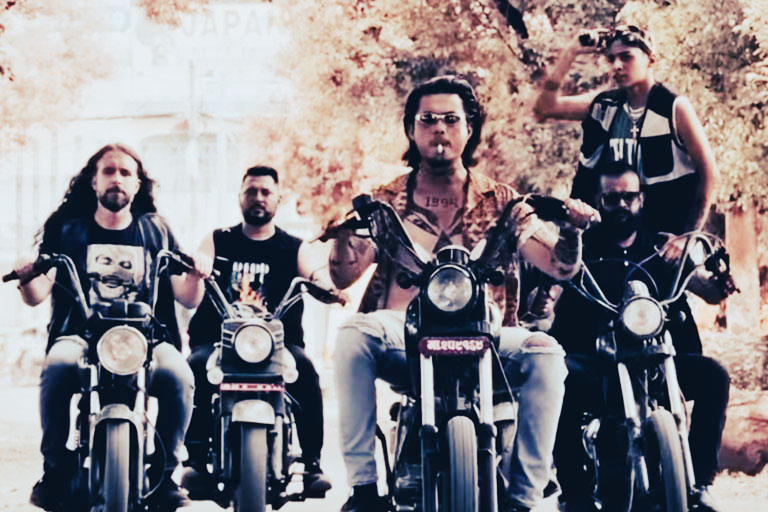 The highly-anticipated gangster film "2.0 Chhadke" has finally released its teaser, much to the excitement of fans. The teaser, clocking in at 1 minute and 45 seconds, is packed with action and depicts a fierce battle between three rival gangs vying for control over the profitable apple and Yarsagumba trade in the remote district of Manang. The teaser introduces us to the leader of the Green Gang, portrayed by Anmol KC in the role of "Mendog," as they fight against the Royal Manang Gang and the Barulaj Gang.
The film was shot on location in the picturesque district of Manang, nestled in the Himalayas, and tells the story of these gangs as they battle for control over the area's natural resources. Written and directed by Nigam Shrestha, the film boasts an impressive cast that includes Robin Tamang, Kamal Mani Nepal, Devu Shrestha, Srijana Subba, Resha Ale Magar, Ian Scott Clement, Santosh Mizar, Afraan Ali, Nigam Shrestha, Chiranjibi Adhikari, Kumar Ghalan
The production of the film was a collaborative effort, with Prashant Giri and Dev Kumar Shrestha serving as joint producers under the banner of Kavre Films. Medha Productions and Nirvana Film School also played a role in bringing this film to life. Laxman Kafle serves as the executive producer, while the film's cinematography and editing were handled by Masco Singh, Rajendra Sapkota, Ravi Chaudhary and Lokesh Bajracharya respectively.
The film will be screened in theaters starting March 3rd, with the teaser teasing the release date as being on the day of the frog's croaking. Fans will also be able to catch the release of "Chakka Panja 4" on the same date, directed by Deepakraj Giri.