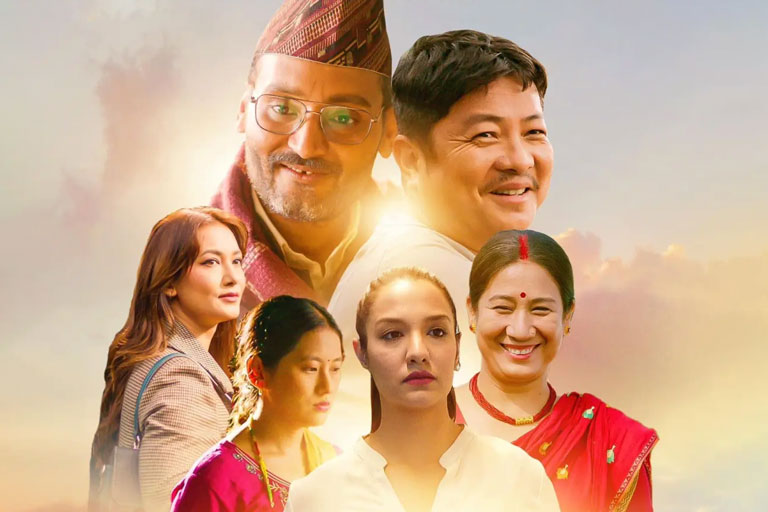 Rambabu Gurung's film 'Fulbari' has recently released its trailer. The trailer gives a glimpse of the heart-wrenching story of a family. In the four-minute-long trailer, we can see Vipin Karki and Aruna Karki portray a married couple and the trailer conveys the message of how a happy family can be destroyed by discord. The film touches on the tragic topic of abuse by sons and daughters-in-law towards elderly parents.
'Fulbari' falls under the genre of family drama. The story is written by Kamal Kishore Malpani and the screenplay is by Upendra Subba. The film features music by Kaliprasad Baskota and Anupam Sharma. Manish Dhakal produces the film with Maniram Pokharel as the executive producer. The film is produced under the banner of Yashoda Films and boasts impressive cinematography by American cinematographer Josh Haram.
'Fulbari' features a star-studded cast including Bipin and Aruna Karki, Dayahang Rai, Priyanka Karki, Shilpa Maske, Somnath Khanal, Anupam Sharma, Manish Dhakal, Lokendra Akbar, Sakshi Gurung, Gaumaya Gurung, Ruja Raut, Rupesh Dahal, Sumitra Gomja, Kaira Karki, and Sophia Rai.
The film is bound to be a moving and emotional journey that would leave the audience pondering the importance of love and family. Be sure to watch the trailer of the movie 'Fulbari' and mark your calendars for its release on Fagun 5th (February 17, 2023).