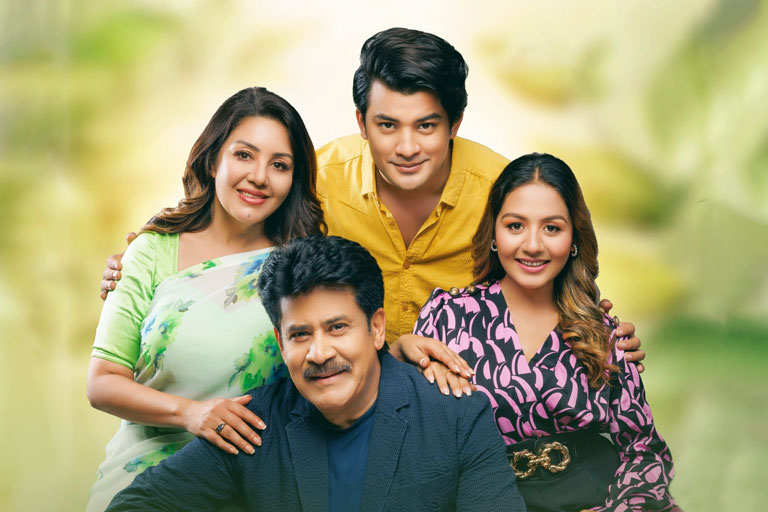 The teaser of the Nepali movie 'Bagan' directed by actor Saroj Khanal has been released. Actress Karisma Manandhar is portrayed as a single woman in the teaser of this movie which will be released on 14th July 2023 (29 Asar 2080).
Desires of a single woman and the behavior of her family are presented in the teaser of 'Bagan'. In the teaser, leading actors Saroj Khanal, Karisma Manandhar, Akash Shrestha, new actress Pramila Karki along with Neer Shah, Bashundhara Bhushal and Mithila Sharma are also shown. Actor Khanal made his directorial debut with this movie written by Swapnil Nirav.
Presented by Nepali website dot com, Bagan is produced by Suresh Wagle and executive produced by Vinod Manandhar. It has DOP by Gauri Shankar Dhuju, cinematography by Utsav Dahal and Narayan JC, editing by Arjun JC, Rajesh Shah and Sandesh Shah, VFX by Sameer Mian. And there is color correction of Rhenish Fago. Background score is by Sujil Karmacharya and sound mixing is by Mukesh Shah.
The production team is planning to screen this film in various countries, including Nepal and America. Bagan is being distributed by Rich Entertainment, DCN and FD Company.