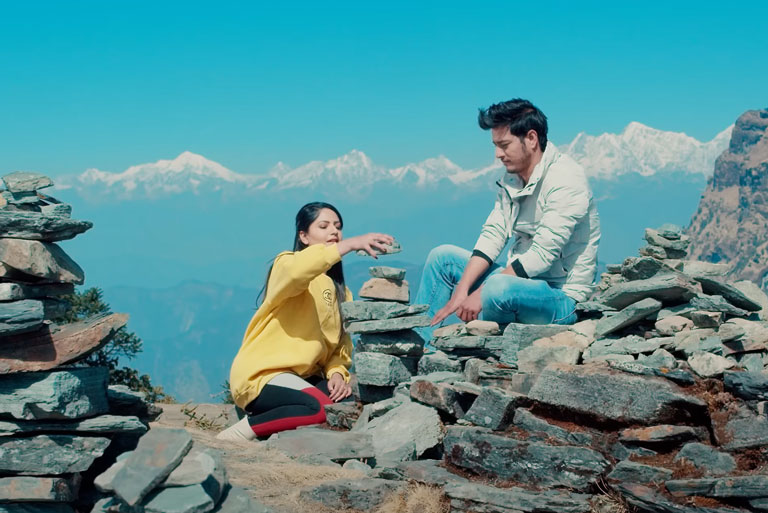 The teaser for the upcoming movie "Man Sang Man" has been released, with a release date set for February 10th, 2023 (Magh 27). The teaser prominently features the main actors Pushpa Khadka and Varsha Siwakoti, showcasing the love story between their characters.
In addition to Khadka and Siwakoti, the film also features performances by actors Paul Shah and Pooja Sharma, who can be seen dancing to a song in the teaser. Supporting lead roles are played by Buddi Tamang and Ravindra Jha. The film is produced by Saurabh Entertainment and Balali Entertainment and is directed by Kailash Rai. Arun Tamang has invested in the film.
The film edited by Arjun GC is the cinematography by Saurabh Lama, choreography by Ramji Lamichhane and Kamal Rai. The story and screenplay were written by Kailash Rai, with music composed by Arjun Pokharel, Agoma Gurung, and Deepak Sharma.