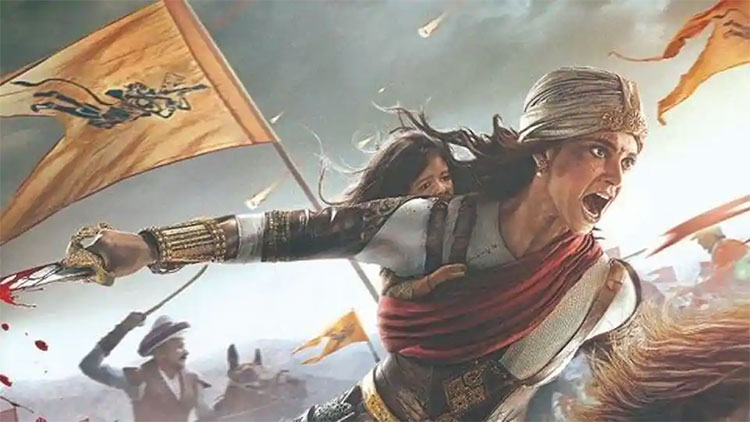 Manikarnika: The Queen of Jhansi teaser is finally out. Starring Kangana Ranaut, the period-drama looks enigmatic, engaging and different from the Sanjay Leela Bhansali historic films. The film has a fresh and dynamic vibe and Kangana looks resplendent as Rani Jhansi in her regal white attire while exuding confidence and a sense of belief, probably something the Queen also had before taking on the British East India Company in 1857.
Kangana looks fierce as the warrior Queen in the teaser, cuts through enemies as Amitabh Bachchan narrates the story of her courage and valour (Manikarnika). The teaser both stars and ends with the voice-over of the Bollywood megastar and it truly is music to the ears. In fact, we feel that Big B's voice over added more gravitas to an intense and enigmatic trailer featuring Kangana as Rani Jhansi.
Meanwhile, Big B himself is starring in another epic battle with the East India Company in his upcoming film Thugs of Hindostan. The film also stars Aamir Khan, Katrina Kaif and Fatima Sana Shaikh and will portray Amitabh Bachchan as a leader and commander of thugs. He plays the character of Khudabaksh aka Azaad. The film is set to release a day after Diwali on November 8 and the trailer has already won hearts of fans.
WATCH NOW! Thugs of Hindostan Trailer – Click Here