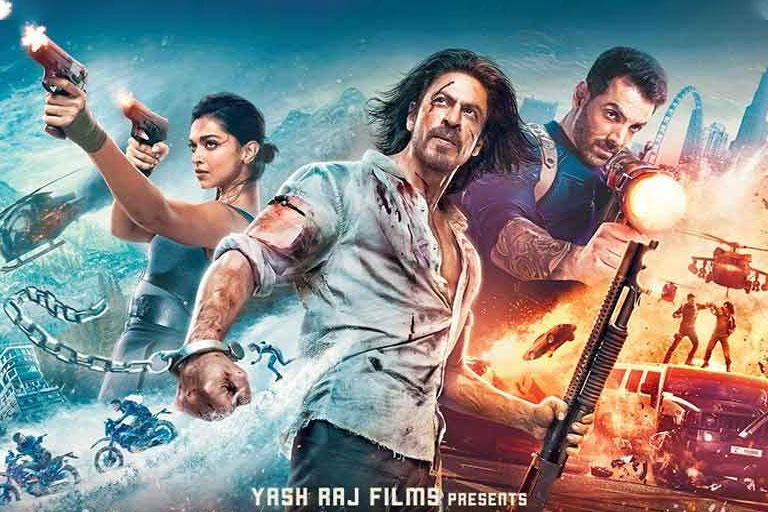 The highly anticipated Bollywood film, "Pathaan," has just released its trailer. The movie stars superstar Shah Rukh Khan, Deepika Padukone, and John Abraham, and is directed by Siddharth Anand.
The 154-second trailer opens with a shot of the iconic Burj Khalifa in Dubai, setting the scene for the high-octane action and glamour that is to come. The trailer features John Abraham's character, who heads a private terror group known as Outfit X, as they plan a massive attack on India. The trailer also showcases Dubai as a prominent location.
As the trailer progresses, Deepika Padukone makes a stunning entrance in a yellow bikini, revealing her character as a soldier who teams up with the main character, Pathaan, to counter Outfit X's impending attack. Her character is depicted as strong and determined, adding to the anticipation for her portrayal in the film.
"Pathaan" is one of the most highly-anticipated films of 2023 and is set for a January 25th, 2023 release in Hindi, Tamil, and Telugu-language and Imax versions. Directed by Siddharth Anand, the movie is sure to be a hit with audiences. With an all-star cast and an action-packed plot, "Pathaan" is sure to be a blockbuster film.